I thought since the last post involved the couple's dog, I would continue on the pet theme and grooms named Jake theme. Meet Molly, Jake and their 25 pound cat!!  These two are HILARIOUS!! Not sure how we managed to get one photo since we were laughing so hard.  We will be shooting their wedding this Saturday in Palm Springs, and then taking a much needed 3 day R&R throughTuesday. My ever growing pregnant body is struggling sitting at this desk 10 hours a day. (although we will still have the laptop for simple editing by the pool) If their wedding is as fun as their e-shoot we are in for some serious trouble! :)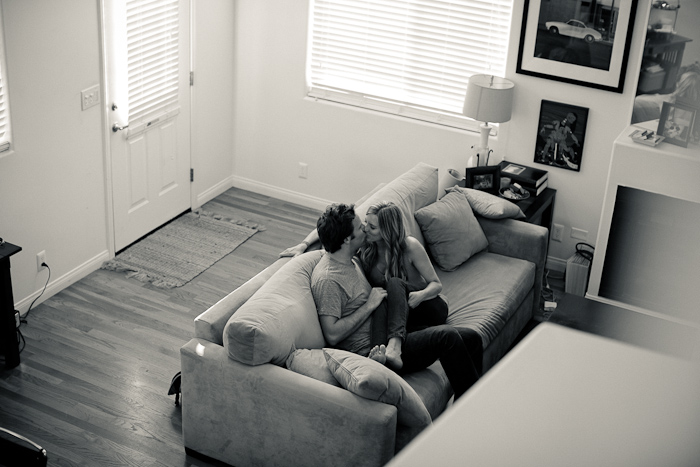 The photos above and below makes us laugh every time!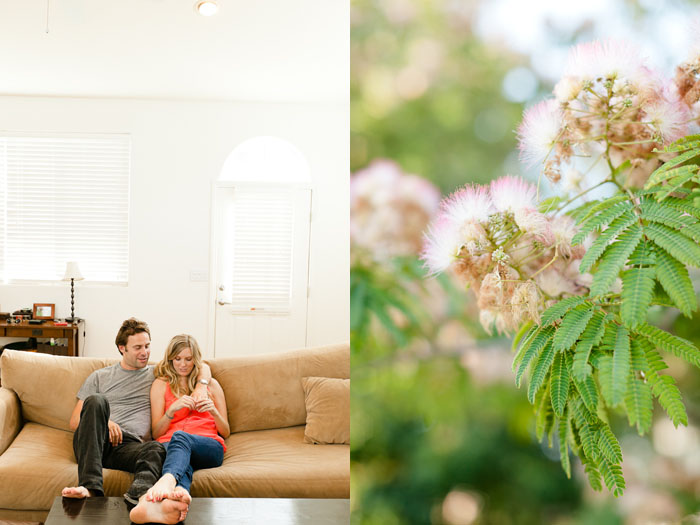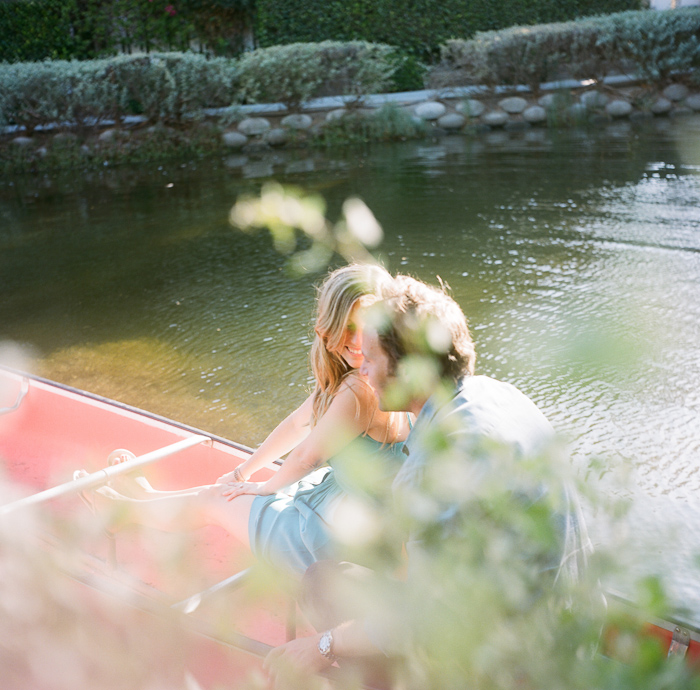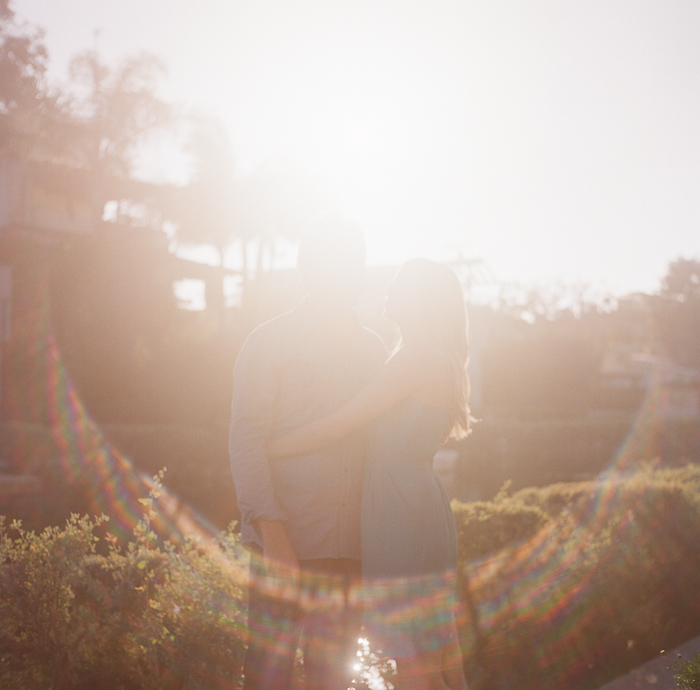 Jake took our pic while we were shooting because we look so crazy all up in their faces!