As 2012 begins we have been busy trying to finish up all our shoots from 2011. We still have so much to share from 2011 that if we didn't watch the ball drop on TV New years eve and give each other a big smooch, we would still think it's 2011. But with 2012 here we know that our life is about to change forever and in 2 months that forever will be cradled in our arms! AHHHH!!! But as we putter on and attempt to nest our house and finish all the remainder of our editing and album designs, we want to make sure we start our 2012 goal of blogging full posts twice a week. (well march and april omitted for baby leave) Luckily we have about 20 shoots from 2011 right now lined up to share, so the goal of more blogging might come to life....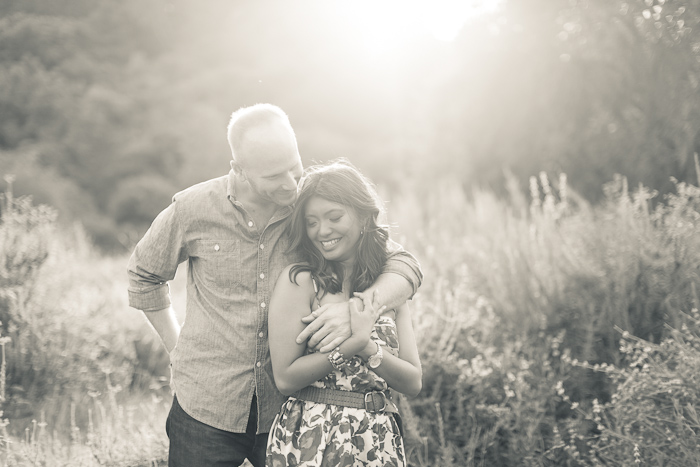 To start of the new years we will feature some beautiful engagement sessions from the summer and fall. Charisse and Justin are a perfect couple to start with, as we will also be featuring their beautiful wedding in a few weeks! Enjoy the photos!
Mix of Digital and Film. Cameras used: 5DmkII, Hasselblad H2, Film: Kodak Portra 400, 160,
Here is my absolute favorite from their wedding taken just after the ceremony!