I can't say enough how much fun we had together in NOLA. As hard as we tried to leave our hotel without a camera to just enjoy our selves we couldn't leave with out just one. When we travel we do ALOT of walking and wondering and getting lost. We also spend a lot of time searching for food. :)  Here is what we saw. We can't wait to go back!!
While we were visiting the old Garden District Cemetery we got caught in a huge downpour, it was so fun.
Oak Alley Plantation about and hour outside of New Orleans was amazing. We sat on that porch below and drank Mint Juleps... yum!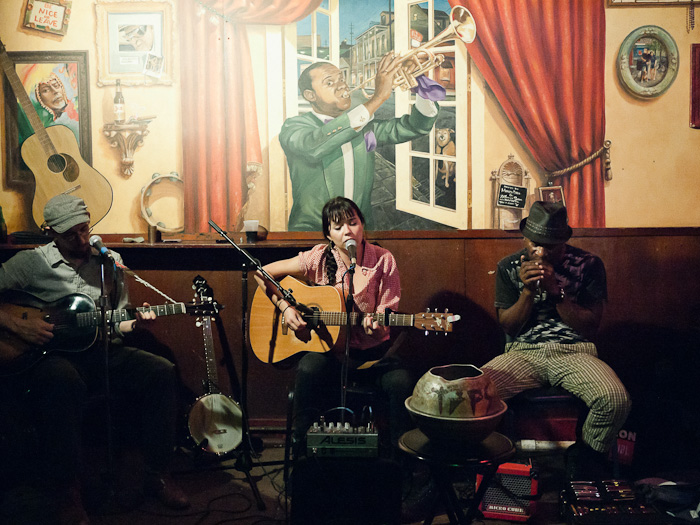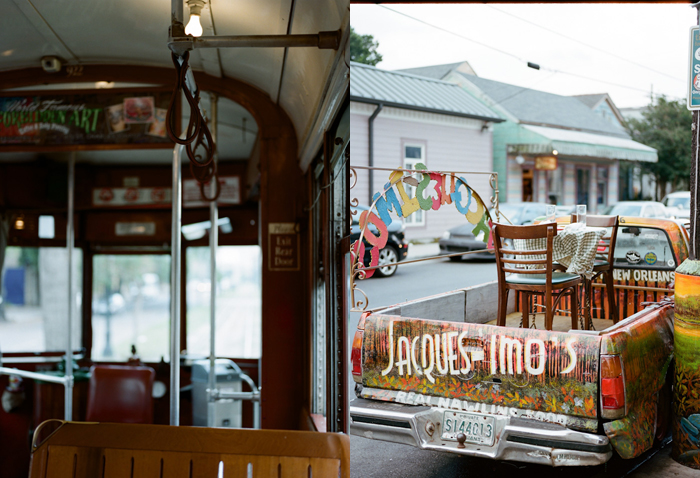 Jacques-imos is a crazy good traditional Nawlins' food restaurant. Unfortunately, we didn't take up the offer to sit and eat in the back of this truck. A bit to much center of attention for us. :)